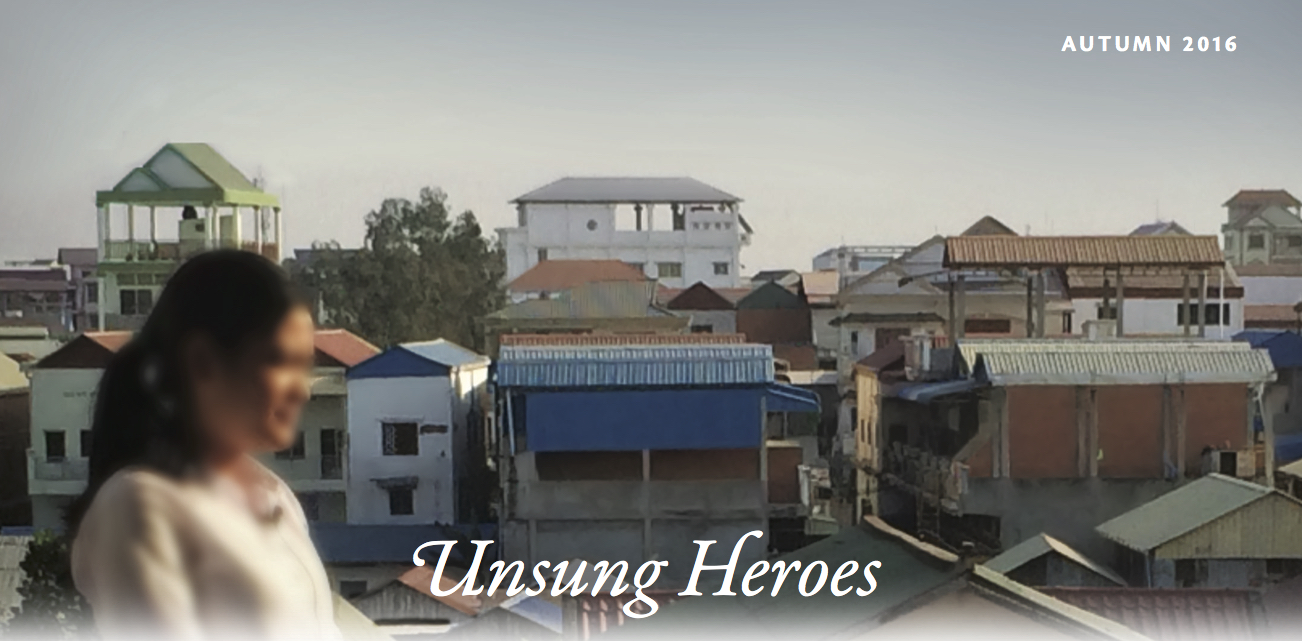 Without her husband, she and her children would be thrust deeper into their cycle of debt and poverty. Without him, her family, neighbours and friends would judge, criticize and sneer. If she left him, she didn't know how she would possibly survive.
It can be difficult for us to understand why a woman would stay with an abusive husband, why children so willingly obey their parents at the risk of their own lives, or the desperation that makes families so vulnerable to trafficking and exploitation. But confronting human trafficking requires more than just a well-intentioned program – we believe it is necessary to have a deep understanding of the culture on which it so thrives in order to better create policies and initiatives that better protect families and stop exploitation. What are the social circumstances that make the exploitation of vulnerable women and girls in society, and even within the family, acceptable?
The first reason is survival. Many of these families are trapped in already difficult lives of poverty, barely able to scrape by. Reporting the abuse from a husband or father – the family's breadwinner – will take away a source of income that is so desperately needed.
Second is how Buddhism is often manifested in Cambodia, through "karma" and a woman's responsibility in the home. The law of karma promotes the belief that the suffering you are enduring is due to wrongs you have committed in your past life. In other words, it is ultimately seen as the victim's fault that they are being exploited. Victims end up blaming themselves, enduring the violence and abuse.
Women and daughters are pressured to control the "fire in the house" as an act of respect to their parents and husbands. The idea is that to keep harmony in the home, women have to suppress fires of potential conflict relating to the relationships they have with their parents, husbands, and others. They need to take care not to spread the "fires" or make them worse. Fire from outside the house should not be brought inside, and fire from inside the house should not be brought outside.*
A few months ago, one of our Community Heroes learned about two girls in the area that had been brutally abused. One of the girls was 17 years old – four men had raped her. The other girl was only 14 years old. She was sexually assaulted by her father. It is shocking how common this is.
Cambodia has a history of suffering and violence, going back even before the genocide when the Khmer Rouge subjected the population to forced marriage, slave labour and mass execution. The Khmer Rouge tribunal began listening to the stories of those forced into marriages last month. They are excruciating to hear.
How can we help empower Cambodians to shift attitudes about gender violence? While we believe it is vitally important to offer restorative support to survivors of exploitation, it is equally important, on the other hand, to continue the work of other projects that are often less dramatic, but indeed having an equally large impact on individual lives.
The Community Heroes in our Prevention Program may not have superpowers like the popular action figures we see on television, but the influence they have in their communities and the differences they are making is just as great. Our Community Heroes are Cambodian leaders who leverage their influence to raise awareness about different forms of exploitation – domestic violence, sexual abuse, human trafficking and safe migration. By spreading the word, sharing with families and individuals, they are transforming complacency into resistance and resilience. They are using their knowledge to help victims in their community. The two girls who were sexually assaulted are safe today because of help from a Community Hero in their village.
Many parents in Canada are preparing for the first few weeks of school. New routines, new schools, new friends…it can be pretty chaotic! We remind our children to look both ways before crossing the street, not to talk to strangers, to stay focused in school and respect others in the classroom. We recognize the challenges and dangers of normal life and try our best to keep them safe. You can help our Community Heroes do the same – prepare parents and children to protect their families and communities from exploitation. The dangers in Cambodia are frequently much more extreme, but the desire of parents to protect their children is the same. Will you help ensure our Community Heroes can continue protecting families in this next school year?
Help protect the vulnerable from exploitation