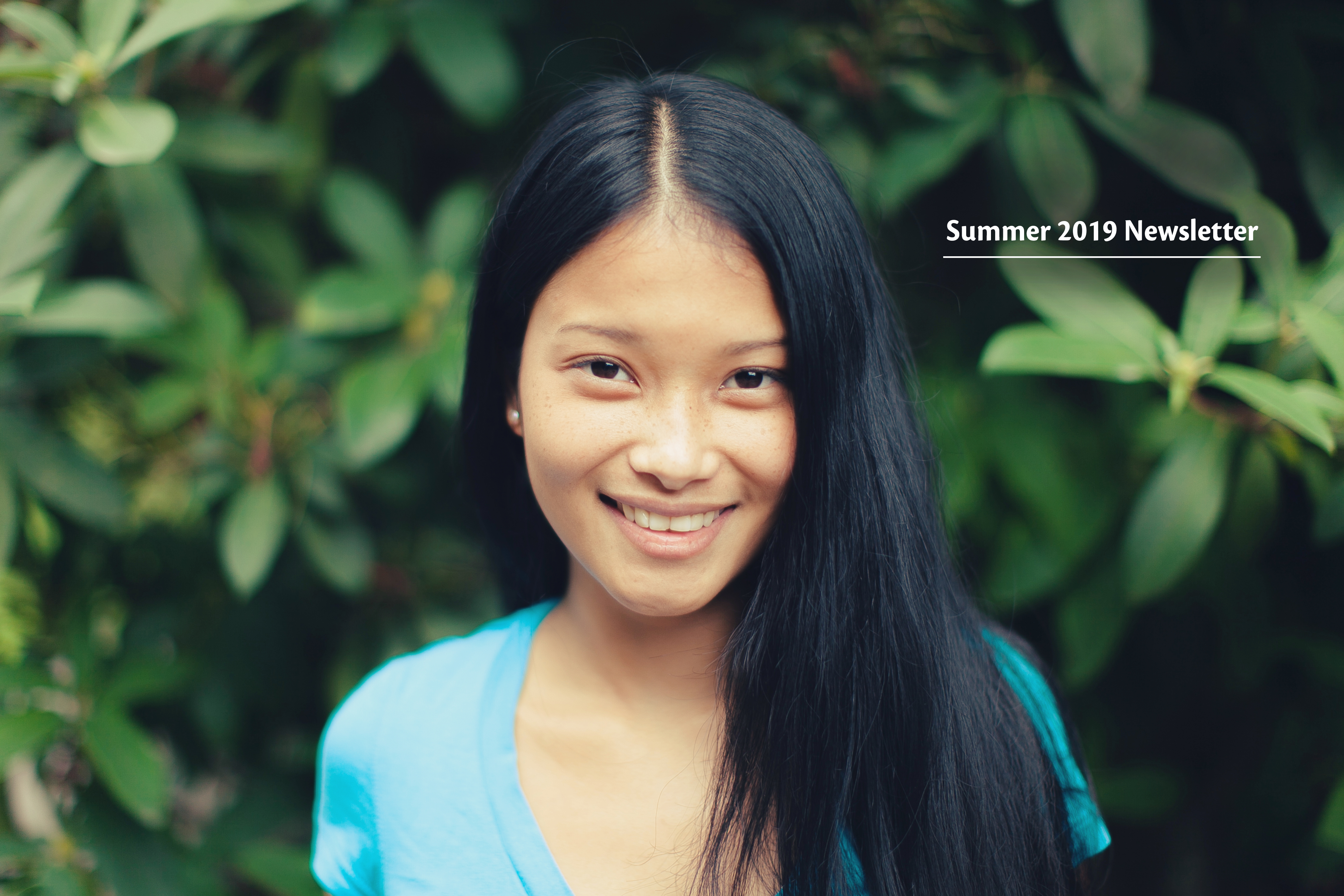 Leaving the
Darkness Behind
Continuing Maly's Story
Escape
The plane's engine roared to life. Maly gripped the armrests, breathing through the tightness in her chest. Of course, she'd never been on a plane before. She was hungry, but too nervous to eat. It was only two days ago that she'd escaped the cruelty of those who had purchased and tormented her.
Maly had endured 15 months of brutality and neglect, after a marriage broker had convinced her that a kind Chinese man would marry her and help her family out of poverty. Although she was only 17 at the time, her family desperately needed the money, and she wanted to help.
In reality, she'd been funneled into a human trafficking ring. Upon arrival in China, she was handed off to a husband, like chattel, and learned she was no more than a slave—worked to the bone, underfed, raped and abused.
She'd finally escaped by pretending to be unconscious, not moving a muscle, despite being slapped and kicked by her husband's family.
Eventually, Maly was carried to a car bound for the hospital. En route, Maly felt the car stop and fled the vehicle, running faster than she knew she could.
Local women called the police, who took her to the Cambodian embassy. There, Maly was connected to an organization doing emergency repatriations funded by Ratanak International.
Over the phone, she spoke with a woman named Sophea, who told her arrangements were being made to fly her to Cambodia tomorrow. Sophea and Ratanak Staff would meet her at the Phnom Penh airport upon her arrival in Cambodia.

The Flight
The flight home only took a couple of hours, but as Maly felt the plane starting to descend, she couldn't stop the feeling of dread that was building within her.
What if they had lied to her? Maybe they would send her somewhere worse, if such a place existed. She'd been fooled before, and no one felt more self-loathing than she did. Her body stiffened with tension as the plane landed. Full of doubts and frightful memories, Maly left the plane.
Introductions
As Maly entered the airport, a young woman in a navy blue dress approached her and introduced herself as Sophea. She warmly smiled and reminded the shaken Maly that they had spoken on the phone. They went through immigration, where Maly was questioned by police.
Everything happened fast. As soon as Maly had answered a few questions, she was led to the baggage area where Sophea introduced her to a man named Sann and a young woman named Chivy from Ratanak. Maly was immediately struck by Chivy's warm eyes and kind smile.
Sophea walked close beside Maly, as Sann, the Ratanak driver, led the way to a nondescript van. Sophea grasped Maly's hand.
Sann and Chivy will take you to a safe place where you can rest. Don't worry you're home now, you're safe, really, you're safe."
Maly looked warily from Sann to Chivy and wondered what Ratanak International was. No one could be trusted to look out for her—she'd learned that the hard way.
The Drive
Sann opened the door to the van, and Chivy climbed in. She smiled at Maly. "Come, sit with me in the back." Maly didn't move. "There's no need to worry, you're safe now," Chivy reassured.
Hands trembling, Maly followed Chivy into the van. The door closed behind her and Sann hopped into the driver's seat and started the engine. As the van pulled away, Maly felt paralyzed by fear. Had she just made another wrong choice?
"I know this must feel overwhelming," said Chivy. "When we arrive at the Ratanak Centre, I'll show you around and introduce you to our staff and the other young women, just like you." Maly sat, silent.
A New Home
After an hour, they approached a tall metal gate. With a rattle, the gate opened and the van passed through. As the gate clanged shut behind them, Maly felt a claustrophobic tremor. Why had she trusted these people?
The van parked and Maly followed Chivy into a bright, spacious building where a friendly woman was waiting for them. She offered Maly a care package containing washcloths, soap, snacks and even a toothbrush! The toothbrush was a good sign—it had been over a year since she'd used one.
The woman, Maly learned, would be her Case Manager, coordinating counseling, connecting her with her family, and more.
Next, Chivy showed Maly around the home. As she explored, Maly was struck by how clean, open and bright each room was… it even smelt good! Maly didn't feel trapped, and this surprised her.
An Unexpected Reunion
When they entered the kitchen, Maly was amazed to see a girl she recognized. They locked eyes, and the girl offered Maly a broad grin. Noticing their exchange, Chivy introduced them. The girl had been with Maly in the car when she'd been trafficked into China. Her name was Tevy.
With earnestness in her voice, Tevy said, "I know you must be worried. I was when I first arrived, but this is a good place. They're caring and helpful and even provide food, the noodles are fantastic, and they help you with education. I'm training for a great job…" Maly didn't hear the rest. Tevy had her with the noodles! Seeing her reaction, one of the Ratanak staff laughed and hurriedly began frying up some of her 'special' noodles.
Maly couldn't find anything to say, as tears began streaming down her cheeks. The joy she felt hit her so unexpectedly. She was finally somewhere safe. Tevy grasped her hand and squeezed it tight.

Finding Hope
At the end of the tour, Chivy led Maly to a room that had been prepared just for her, and gave her some space and time to rest.
Maly sat on her new bed, overwhelmed with gratitude. That she had found safety felt like a miracle. Maly wanted to see her family, she'd missed them terribly, and she'd been excited to hear that Ratanak could help with their reunion. But first, she'd have her interviews with the police and social services. Maly left her bedroom door open just a little, lay back, closed her eyes and dared to hope her days of slavery were over.
A MESSAGE FROM BRIAN
Maly is ficticious, but her story is representative of the actual experiences of young women who've known the horrors of human trafficking. At this moment, more young women are being trafficked across the Cambodian border, destined for lives of sexual slavery in China and other nations. Others have lived in servitude for months or years and are making courageous attempts to escape, just like Maly.
Thanks to you, Ratanak staff bring young women who have escaped to the safety of the Ratanak Centre. Your generosity enables these women to experience Christ's love and compassion. Thank you for investing in the lives of Cambodians through the work of Ratanak.
He upholds the cause of the oppressed and gives food to the hungry. The Lord sets prisoners free…" — Psalm 146:7
Brian McConaghy

Founding Director
Yes, I'd like to make an impact in the fight for freedom!
Help restore dignity to survivors of human trafficking