OUR TEAM
From Canada to Cambodia, we are working together
to restore those robbed of freedom and protect the vulnerable. 
International Headquarters – Canada Staff
Brian McConaghy, Founding Director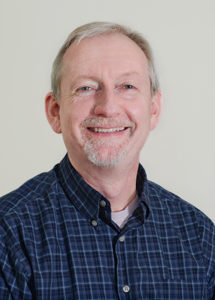 Brian McConaghy, Founding Director of Ratanak International, was a Forensic Scientist with the Royal Canadian Mounted Police for 22 years. For 19 of those years he performed his duties with the RCMP while setting up and running Ratanak International as a volunteer. Brian is a man with a burden for the people of Cambodia. Having grown up in Belfast, Northern Ireland, Brian knows what it is like to live under the stress of political turmoil.
Brian first visited Cambodian refugee camps in Thailand in 1989. What he witnessed there appalled him. This experience led him into Cambodia several months later, only to find conditions worse than in the camps. This was the start of a long journey that has taken Brian and Ratanak International through many challenging and rewarding times in their desire to be servants of the Khmer people.
After visiting Cambodian refugee camps and seeing a documentary on Cambodia, Brian was moved to study the complexities of this country and to do something to alleviate the suffering. The result was a charity named after a little girl he saw dying in that documentary.
Brian never got to meet Ratanak but she changed his life. 
The challenge for Brian in Cambodia has been immense from the start, often traumatic and overwhelming but also full of hope and even great joy. Yet his goal remains the same: Keep pushing ahead, saving one life at a time, in the name of Jesus Christ.
Brian McConaghy, Founding Director
Brian McConaghy, Founding Director of Ratanak International, is a man with a burden for the people of Cambodia. His journey serving Cambodia began in 1989, when he first visited the Cambodian refugee camps in Thailand. His dedication to the people of Cambodia is a reflection of the person of Jesus Christ at work in his life.
Graeme Illman, Executive Director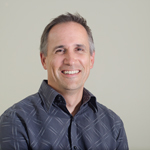 Graeme joined the Ratanak team in 2013. He comes to Ratanak with a background in pastoral ministry and has served congregations in Atlanta, Georgia; Whitby, Ontario; and Coquitlam, BC. He was first exposed to the work of Ratanak through his congregation in Coquitlam that enjoys a long-standing partnership with the organization. Graeme has a heart for cross-cultural ministry and has participated in mission trips to Venezuela, Mexico, Hungary, Nicaragua, Cuba, and Honduras. He brings executive leadership to the Ratanak family in order that hope may be brought to the people of Cambodia. Graeme and his wife have three children.
Graeme Illman, Executive Director
Graeme Illman, Executive Director of Ratanak International, has a passion for overseas ministry that was birthed at a young age. Cambodia has taken a unique place in his heart because of the beauty and graciousness of a people who have suffered so much historically. He continues to be drawn to Ratanak's willingness to step into dark places with a humble confidence that God is still on the move.
Melissa Polman
Melissa Polman,  Communications & Events Director
Working with Ratanak International since 2008 has proved to be a wonderful opportunity for Melissa to engage with those who have a passion to serve Cambodia. Her desire is to grow deeper in her understanding of Jesus' love for the Khmer people.
Her heart is to see Ratanak continue to effectively serve and empower the people of Cambodia for many years to come.
Winnie Cheng
Winnie Cheng, Finance Coordinator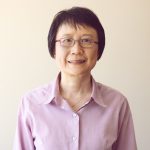 Winnie has worked in the business sector for many years before joining Ratanak International with her solid accounting experience and strong professional ethics in July 2013.
She considers it an honor to have the opportunity to be part of the committed Ratanak team to serve the Lord.  Her passion is to see people transformed by the love of God. She is encouraged by what God is doing to transform lives in Cambodia through our ministry. In leisure, she enjoys reading and hiking with friends.
Cambodia Field Office – Senior Management Team
Tony Posnett, Cambodia Field Office Director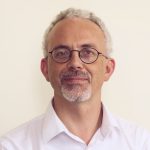 Tony has been living in Cambodia since 2005 and has worked with over 40 different organisations in both full time and consultant roles. He has particular expertise in child labour, gender based violence, social protection and monitoring & evaluation. He comes to Ratanak from a large US government funded child labour project run by World Vision.
Tony's family first engaged with Cambodia in the 1980's, when his wife Margaret worked for 7 years in the Cambodian refugee camps on the Thai border. Their three children, now teenagers and young adults, have grown up in Cambodia. He has a strong desire to see all types of poverty and violence continue to be reduced in Cambodia, based in an understanding of Jesus's mission as one focused on bringing freedom to all people.
Tony comes from the UK, where he worked in a government sector providing welfare benefits, and continues to be interested in the development of strong national social protection systems that successfully reach and support the most vulnerable. He is delighted to be joining Ratanak and looks forward to supporting and developing the staff team and other partners in providing focused and transformative projects that reach some of the most exploited people in Cambodia.
Tony Posnett, Cambodia Field Office Director
Tony Posnett, Ratanak's Cambodia Field Office Director, leads our Cambodia staff in their service to exploited and vulnerable people in Cambodia. He comes to Ratanak with an invaluable skillset and passion for ministry. Together with our Cambodia office staff members, they are seeking restoration in some of the darkest places by walking alongside survivors of exploitation and empowering Cambodians to be agents of change.
National Office Directors
Steve Norman
Steve Norman, National Office Director – United Kingdom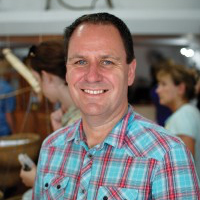 In April 2008, Steve Norman, a Police Officer of 24 years, chanced upon an article in a Sunday newspaper supplement about a girl who was sold into prostitution at the age of 13. The next day he bought the book and read it through the night and into the next day. It was through this experience that God broke his heart and placed therein a deep compassion for those in Cambodia.
Following numerous fruitless searches and being advised that it was an area best avoided, Steve happened upon Ratanak International. Over the following months and the exchange of countless emails and calls, the prospect of developing Ratanak International in the UK became a reality. In May 2009 Ratanak-UK was formally born.
Steve's account from his first visit to Svay Pak in September 2009:
"After lunch we headed out to Rahab's House in the heart of Svay Pak. This is the place where pedophiles come to prey on children who are offered for sale – children often young enough to be still in kindergarten. As we pulled up and clambered out of our somewhat full vehicle, the sound of singing permeated through the air – the voices of children singing praises to God. In the midst of this absolute darkness the light is shining.
Touring round Rahab's House, I stumble upon a small room about 6 feet squared painted in a garish pink. This room is a reminder to the dark past of this place – it is what can perhaps best be described as a rape cell.
You know – in our western 'civilised' society – we have to ask ourselves some deep searching questions when we know these atrocities happen every day of every week of every year. Helen asked the question – 'What is the heart of the church for the vulnerable?' I know what the heart of Christ is for these little ones – I know he weeps tonight over the boys and girls in Svay Pak who are being ritually abused – do we? I ask you this same question."
Steve's heart, broken from the pain of those suffering and exploited in Cambodia and filled with Christ's love, drives him to serve the Khmer people. He is a committed Christian and has been married to Karen for 25 years. They have three children and two grandchildren. Steve and Karen live in rural North Yorkshire and are members of Influence Church, Richmond.
For more information about Ratanak International (UK), please click here.
Jason Benn
Jason Benn, National Office Director – Australia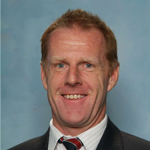 Jason has been a high school teacher in Australia and Canada for 22 years. He first learned about Ratanak International through his wife, Eileen, who is from British Columbia and had supported the foundation for several years. Together with their three children, they have alternated between living in Canada and Australia, Jason's home country. After a few years of being no more involved than as a regular donor, it was a surprise in 2010 when the Ratanak office in Vancouver asked them to host Brian McConaghy while he was on a speaking tour of northern British Columbia. They were blessed by having the close personal experience of sharing their home with Brian and hearing him speak.
A year later and while living back in Australia, Jason was invited by Brian to spend a week in Cambodia with others from the UK and Canada. While there in 2011 he met Brian Harper and was able to attend a meeting of international Ratanak members in Phnom Penh. He was amazed to see how clearly evident the Gospel of Christ is being lived by the staff of Ratanak and partner organizations. After seeing transformation that is only possible with God, Jason felt called to be more involved. He has served on the board as chairman of Ratanak Australia since it became a registered company in 2013. After Brian Harper stepped down as national office director in 2015, Jason has taken on this position. He was part of the inaugural International Steering Committee meetings with other Ratanak national office directors from Canada, UK, USA and Cambodia.
Jason is a member of the Leadership Team at Swansea District Baptist Church and is an active member of Caves Beach Surf Lifesaving club. You can contact him at jason.benn@ratanak.org.
To contact Jason Benn or Ratanak International (Australia), please click here.
Andrew Baldwin, Lawyer
Andrew Baldwin has been a Ratanak supporter since the early days and proudly holds the first charitable receipt issued. He has worked as a Crown prosecutor in the greater Vancouver area for the past 26 years, though sadly never got to call Brian as a witness. Andrew is married, and he and his wife have two very dynamic children.
Jan Hobbis, Ministry Worker
Jan comes to the Ratanak International Board of Directors with 20 years experience of owning/operating a small business, but presently works in full time ministry. She visited Cambodia in early 2010 as a member of a Ratanak International mission team.
Tom Robinson, Engineer
Tom comes to the Ratanak International Board of Directors with 25 years of experience as an engineer and project manager leading and managing teams of engineers and designers in studies and multidiscipline water and wastewater treatment projects. He is keenly interested in Ratanak's programs, has a great heart for Cambodia and brings a variety of skill set to his role on the Ratanak board. From Tsawwassen, Tom goes to Brian's church and has two adopted children.
Cheryl Weber, Broadcaster & Communications Director
Cheryl is a versatile National Reporter and Producer covering news, human interest, social justice and travel stories. She has hosted lifestyle programs and served as a guest panelist on talk and opinion television and radio programs. She is also an experienced international reporter who has a passion for social justice issues including advocating for sexually trafficked women and children, persecuted Christians and the marginalized. It was Cheryl who produced Ratanak International's DVD 'A Journey to Redemption.' Brian McConaghy has known and has been working with Cheryl since 1997.
International Headquarters Office, Vancouver BC
There are no job opportunities at this time