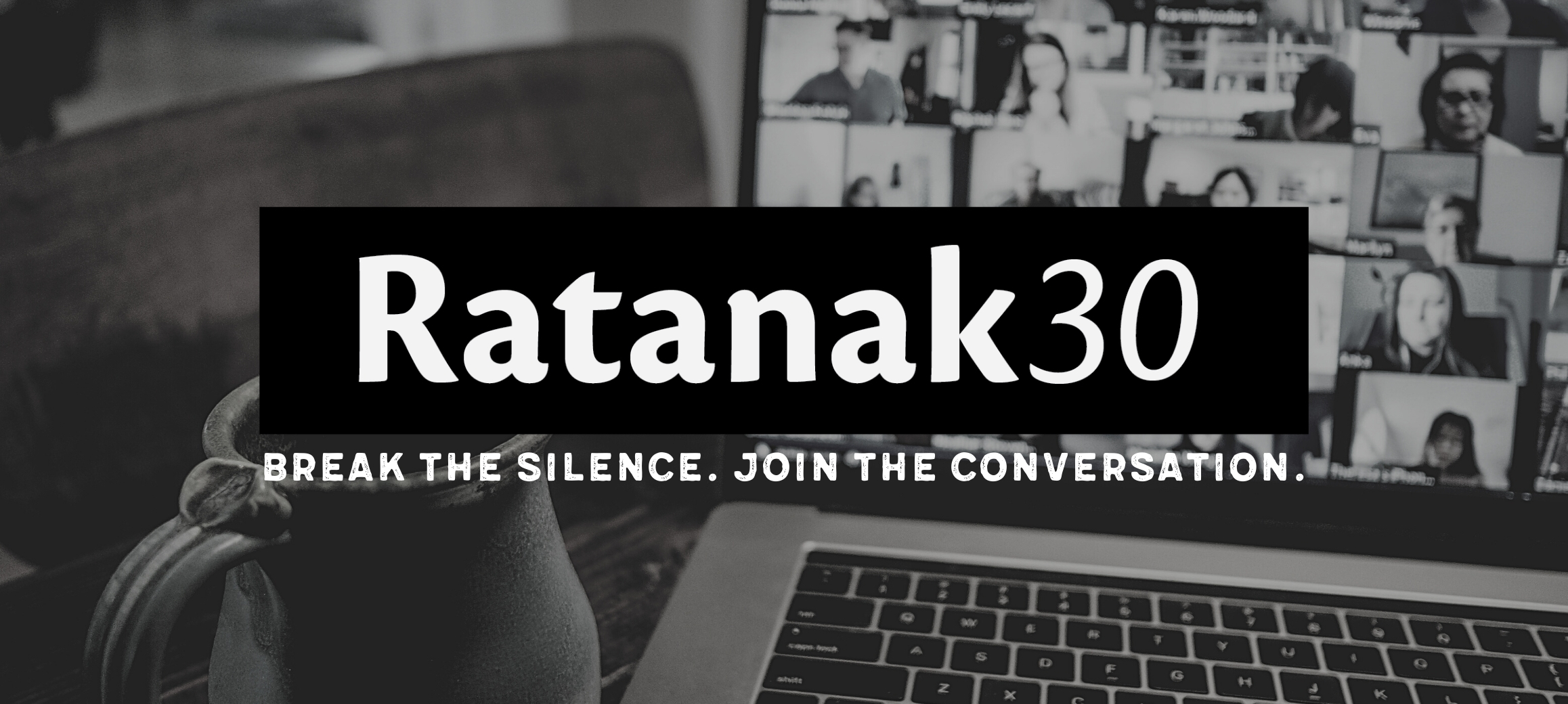 You can help break the silence on human trafficking by hosting a Ratanak30 online group event!
A Ratanak30 is a short and engaging workshop that sheds light on the global issue of human trafficking in 30 minutes or less!
We have five Ratanak30 workshops that cover a range of topics such as an introduction to human trafficking, stories of freedom, and justice and the Bible. Each Ratanak30 workshop is just 15-20 minutes, leaving some time for discussion or Q & A.
All of our Ratanak30 workshops are available for online group events. This could be for a group of friends, family, colleagues, church group or any group that you can bring together.
Wherever possible, we can even provide you with a Ratanak staff member to join your group event, answer live Q & A, and facilitate conversation. All you need to do is pull together your group and we can help with the rest!
SIGN-UP TO HOST A RATANAK30 TODAY!
An Introduction to Human Trafficking
This workshop will provide the historic context, overview and the extent of human trafficking today. We will also look at some of the ways Christians are engaged in creative solutions as they fight for the freedom of so many enslaved lives.
To Die For: An Introduction to Ratanak International
This workshop is designed as a general introduction to the work of Ratanak International in Cambodia. Together we'll briefly explore the history of Cambodia as well as the vision, mission, and current impact of Ratanak through the restoration of human trafficking survivors there.
The Heart of God: justice and the Bible
This workshop explores what the Bible has to say about the issue of justice. From the Old Testament prophets' call for God's people to work towards a just society to how Jesus and the Apostles framed justice through their teachings in the New Testament, we'll discover how the pursuit of justice is a beautiful part of the good news of the Christian Gospel.
The Gift of Freedom: A Ratanak Update
This workshop outlines the ongoing work of Ratanak International as it seeks to combat human trafficking in Cambodia. You will be encouraged by stories of real lives experiencing freedom after slavery. We will also share updates on the creative solutions being employed to impact both individuals and systems of exploitation.
Next Steps: Responding to human Trafficking
Now what do I do? You have been learning about human trafficking and Ratanak's work in Cambodia and you want to do more than just be a spectator. In this workshop we will answer the question- "What's my next step?" We will share creative ideas of how you and your friends can impact the lives of human trafficking survivors in Cambodia.
This is a great opportunity to invite family and friends to learn more about human trafficking and the work of Ratanak.
Please stay connected with us on Facebook and Instagram for our latest news and updates.
For more info, please email Catherine at connect@ratanak.org.