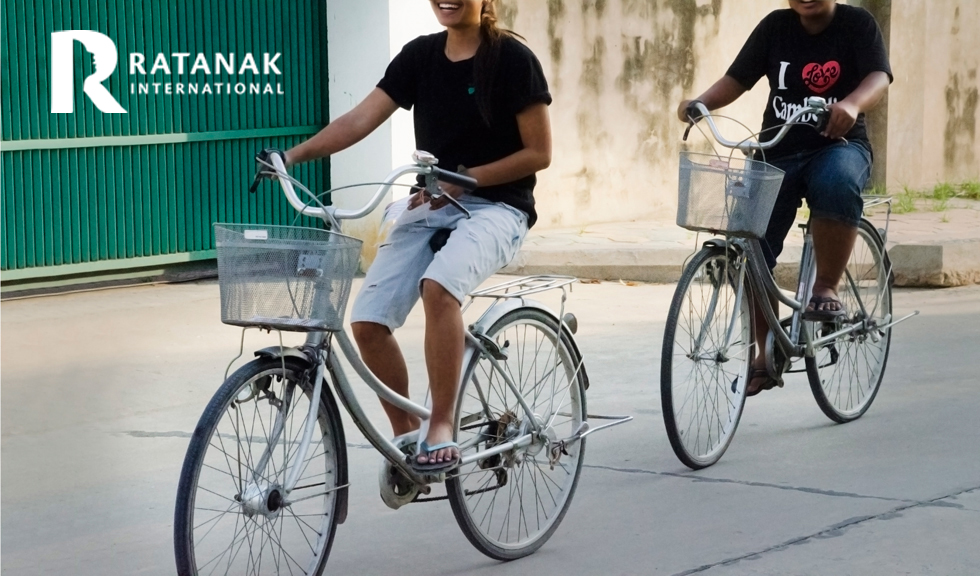 Join Ratanak for Ride for Refuge 2019 on October 5th!
Ride or Walk to Support Trafficking Survivors in Cambodia.
Ratanak International works with Cambodians to restore those robbed of freedom and protect the vulnerable. We walk with survivors of trafficking on their journey from exploitation to freedom and hope, showing them the same love Jesus shows us. 
Cambodia has a long history of poverty, exploitation, and abuse that has robbed many of their dignity and freedom – subjecting the vulnerable to extreme violence and sexual trauma. Traffickers prey on vulnerability to illegally sell children, women, and men into forced labour or sexual slavery. Thousands of people are vulnerable to exploitation in Cambodia, but we believe that together we can change that.
Join us in this freedom movement!
Getting Started
1. Sign up
Visit Ride for Refuge and sign up to RIDE on October 5th! Join an existing Ratanak team ("Ratanak Open" teams are free for anyone to join if you don't have a team) or start one of your own and select Ratanak as the charity you want to support.
2. Start fundraising
Invite your friends, family and co-workers to support you as you ride to combat trafficking and exploitation in Cambodia!
3. Ride your bike or walk!
Join us on October 5th, RIDE Day! Ride your bike or walk the 5km route and meet other people passionate about impacting the world around them.
By participating in the RIDE, you're speaking for people who have little or no voice and who often are left behind or ignored. And by fundraising, you're supporting Ratanak International - a charity that is bringing hope and refuge to trafficking survivors desperate for a new life.
Resources
Ride for Refuge 2019 – A message from Brian McConaghy (Founder of Ratanak)
Jumping for Refuge
Risking everything for Refuge
Running for Refuge