Holding On, Against All Odds
How One Couple Won Their Fight For Freedom
At 21 years old, Ary and her husband had their whole lives ahead of them. But times were tough. Between caring for their infant son and providing for Ary's disabled mother-in-law, their debt was growing every passing day. 
One day, a broker arrived in their village and he told them about a job with a good employer and better wages. He promised they'd make enough money to provide for the entire family… Their worries would be over.
She and her husband decided they would go to Thailand together. But when they arrived, their plans started to unravel.
They were separated almost immediately. Her husband was forced to work on a construction site while Ary was forced to become a housekeeper and servant for the boss' wife. They were given a small amount of money for food and told they'd be paid after construction finished.
The boss carried a large stick around the construction site to keep the men working from dawn till dusk without any rest. Even more threatening was the gun that hung at his side. 
Inside the boss' house, Ary was not given enough time to rest and the boss' wife beat her almost every day with sticks, brooms and cutlery. The woman even ordered her dog to bite Ary, leaving many painful wounds and scars. 
Their "working" conditions were unbearable and they could endure them no longer. They mustered their courage and asked the boss if they could return to Cambodia. "If you disobey my orders or try to escape, you will be killed," he warned, flashing his gun. The message was clear—their lives were at stake. 
Desperate to escape, Ary and her husband came up with a daring plan: they'd volunteer to purchase food at the market for their boss, all they needed was his permission. 
They approached him one evening with their hearts pounding in their chests. Fortunately, he was distracted by something else and barely looked at them as he approved their request.
At the market, Ary and her husband scanned the crowd frantically, desperately hoping to see a police officer. When two men in uniform walked by, they cried out and ran to them, pleading for help. They were saved at last!  
We cried and despaired, full of fear day and night. Finally, we overcame our fear. We were rescued, and we survived.
Ary and her husband were repatriated back to Cambodia. With the help of Ratanak's Survivor Identification Project, Poipet Transitional Centre officials were able to coordinate with local police to interview the couple and determine that they were survivors of human trafficking before arranging their safe journey home. 
This process also referred them to our case management team. Today, Ratanak is providing active support to Ary and her family. Your generosity is giving them access to resources like emergency food, trauma counselling, financial support and employment training. 
"Although we are poor, we are glad to be free from exploitation.​ We have hope that we will find a career that provides a decent income so that we can deal with our debt and meet the needs of our daily living," Ary said. 
Although their path to recovery is far from over, Ary and her husband now have the support they need to dream of better days, and it's all thanks to you!
*Names, images and/or some details have been altered as appropriate to protect the identities of those in our care

Delivering Care Packages
Across Cambodia During COVID-19 Lockdowns
In Cambodia, a recent surge of COVID-19 cases and corresponding lockdowns were impacting jobs, small businesses and job training programs. Thankfully, your support allowed our team to reach out to over 100 of our Ratanak Achievement Program (RAP) clients, following-up to ensure that they had counselling over the phone, enough food to eat, and access to any other urgent necessities.
"I'm so happy that Ratanak doesn't go away from me especially in this difficult time," one of our clients told our staff on the brink of tears. Another said, "I'm grateful for your support in this time of hardship as we're struggling with the COVID situation. Your phone call, your care and the support package are real blessings to me and my family."
Collaborating with one of our Cambodian partner organizations, Precious Women, we also reached 70 women and their families who were especially vulnerable due to lockdown closures of Karaoke TV Bars and Beer Gardens. Your support allowed us to expand our reach and work collaboratively to help as many vulnerable people as possible during this critical time.
Please continue to pray for the safety and wellbeing of our clients and staff as they persevere through this phase of the pandemic in Cambodia.

Changing Lives with Legacy Giving
Joan is determined to make a lasting impact in the lives of Cambodian trafficking survivors. Every contribution helps to break the chains of modern-day slavery in Cambodia, and legacy gifts like Joan's will bring transformation for years to come.
"I began learning about human trafficking a decade ago through the book, God in a Brothel. It left me shocked, sad, angry, appalled, yet touched my heart so profoundly that it propelled me on a journey of continual learning about this cancer in our society.
When a friend subsequently introduced me to Ratanak, it was a natural response to begin partnering with them. 
Having heard that people are often able to give more significantly through their estate than while living, my will was amended to include Ratanak International. Knowing I will be helping to impact the lives of human trafficking survivors in Cambodia beyond my lifetime makes my heart glad!
Thank you Ratanak, Brian, and team, for this very special privilege and opportunity. And thank you Lord!"—Joan

In the Bible, we catch a glimpse of God's heart for people who are suffering through exploitation. Exodus 2:24-25 says that God hears their cries, remembers them, and is concerned about them. Then, just a few verses later, we read about how God calls Moses to rise up and help those who were in such desperate need.
As I read Ary's story in this newsletter, I'm reminded again of God's heart for those who are exploited. And I'm challenged again that God is calling us to rise up and help those who are suffering.
I'm grateful for your ongoing generous support of Ratanak's work. Together we're displaying the heart of God and taking action to provide freedom for vulnerable Cambodians like Ary and her husband.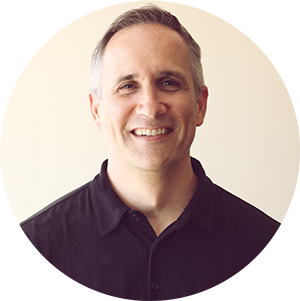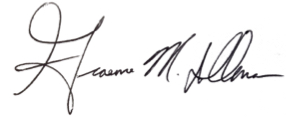 Graeme Illman
Executive Director
Names, images and/or some details have been altered as appropriate to protect the identities of those in our care