Looking Towards the Light
After Living in the Dark
For Seyha, the past four years back at home, after her trafficking ordeal ended, have been a whirlwind. First, meeting her husband and getting married. And then giving birth to three children. The busyness of life has helped her cope, despite the deep trenches of trauma that sit just below the surface. 
But the painful memories still haunt her. Waking nightmares of the years she spent in Malaysia, tormented and entrapped in forced labour and sexual slavery. 
Life has gotten more complicated recently. Her young cousins stay in a nearby home, living in constant fear of their aggressive father. She wants to help, to save them from his violence. So, she tells her two cousins they can live with her. 
She wishes she had known the strain it would have on her marriage. 
With the beginning of the pandemic, she lost the meagre income that she earned through selling vegetables. Now, she feels she can't help her family and that she is a burden on her husband. 
The feeling of being trapped makes a familiar panic rise in her chest. It brings painful memories to the surface, ones she so desperately tries to lock away. Her thoughts race, they're wild and they horrify her. 
What if there's only one way to end her pain? What if the only way through this, is to end it all?
And then comes a phone call. A case manager from Ratanak. Seyha knows the friendly sound of her voice from years of regular support. With tears streaming down her face, she tells them how her own thoughts scare her.
Her case manager immediately connects her to a Ratanak Achievement Program (RAP) therapist. Seyha is coached through a safety plan, emotional support strategies, and relaxation techniques. 
Knowing that her life is at stake, Ratanak staff make an emergency visit to her home. Upon arrival, they provide Seyha's family with information on trauma and mental health that helps them understand what she went through and empowers them with ways to support her. To relieve the financial stress during these difficult times, they are given a nutritious food package and other essential items. 
Seyha receives one-on-one care from a team dedicated to showing her that she has profound value and that there is hope even in the midst of overwhelming darkness. She remembers how isolated she felt before meeting the Ratanak team.
In the past, I had no one who understood my feelings or could help motivate me to heal," she says. "I'm so grateful to the Ratanak team. I am glad to finally have someone who understands and supports me during this challenging situation.
By the end of the visit, Seyha is able to smile as she begins to feel capable of handling the family issues that might continue to arise. She still has a long road ahead on her journey to healing. 
Thanks to your support, Ratanak will offer her consistent mental health support, family counseling, compassion, and encouragement every step of the way!

Distributing Care Packages During COVID-19
Recent business closures and health restrictions mean there are more vulnerable women in precarious situations than ever. But with your generosity, Ratanak was able to help. Our local partner, Precious Women Cambodia, selected 40 women who were in urgent need of support.  
Precautions were taken for this special gathering and an important demonstration was given on how to wash your hands, cough into your sleeve, deal with dirty facial tissues, and wear a mask.
When the women were presented with their care packages, they were overwhelmed with gratitude. Each pressed their hands together to say thank you to our staff, again and again.
Thanks to your compassionate support, each woman left with canned food, heavy bags of rice, and large reusable water-filters to take home to their families.

Adapting In Times of Crisis
How Ratanak is Responding to the Pandemic
As this global health crisis evolves, we're adapting to ensure we can safeguard the health and financial security of the 135 women and men we support through the Ratanak Achievement Program and Men's Achievement Program.
Many are in urgent need of basic support stemming from job loss, business closures, or issues with debt repayment. 
To offer immediate assistance, we are buying supplies for these clients. So far, funding from the commune authorities has only been arranged for three families. Thanks to donors like you, Ratanak will step up to supply the majority of the funding, as well as coordinate with the Ministry of Social Affairs to assist our staff in arranging deliveries. 
A small number of clients have the land and willingness to grow food or raise animals to sustain themselves and our team is assessing how we can best support these households. None of this would be possible without your support, thank you!

Founding Director Message
The quality of a relationship is rarely determined by the "good times". Rather, it is the times of hardship that demonstrate the depth, value and richness of our relationships to one another. 
As it has been said, "we are all in this together". A loss of income, social upheaval and uncertainty all provide us an opportunity to stand with our suffering neighbour. 
Unwanted hardship gives us the opportunity to be our better selves. To be the compassionate people God would want us to be. But being a community of compassion is not passive, it requires determination and acts of will.
Right now, we have the chance to both reaffirm and demonstrate the quality of our relationship and commitment to Cambodia. 
In these uncertain times, we are pulling together and reaching out. I am greatly encouraged and humbled by you, our Ratanak family, for continuing to be loyal friends of suffering Cambodians even as we work through our own struggles at home. 
Today, I'm reminded of how incredibly blessed I am to be part of such a dedicated community—thank you.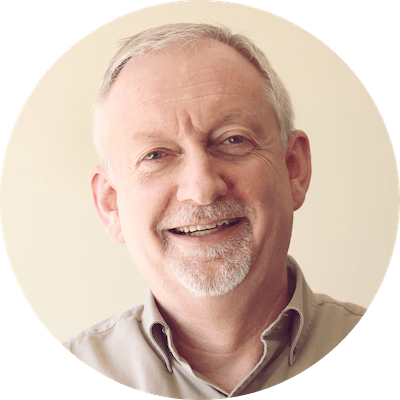 Brian McConaghy
Founding Director
Disclaimer: *Stock image and pseudonym used in Seyha's story. Images and/or some details have been altered as appropriate to protect the identity of those in our care.