If you prefer to watch rather than read, then the following films and documentaries will suit you perfectly! We hope they will encourage you to engage with the many issues they address.
If these films inspire you, why not organize a viewing with friends or people at your church so that you can begin to help others come to grips with the issues faced by so many in Cambodia today?
Also, don't forget to view our videos on our Youtube page.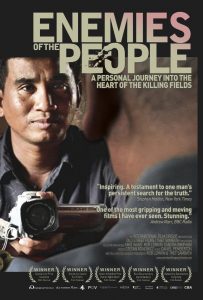 Enemies of the People
Subject Matter: Revolution, civil war and genocide in 1970s Cambodia.
Summary: The Khmer Rouge ran what is regarded as one of the twentieth century's most brutal regimes. Yet the Killing Fields of Cambodia remain unexplained. Until now.
In Enemies of The People, the men and women who perpetrated the massacres – from the foot-soldiers who slit throats to the party's ideological leader, Nuon Chea aka Brother Number Two – break a 30-year silence to give testimony never before heard or seen.
Why Watch It? Thet Sambath, filmmaker and survivor of the Killing Fields, fosters deeply ethical and human relationships with the men and women who destroyed his childhood. In a moving piece of reporting (for which the film won over 20 major awards) it is a harrowing and compelling personal documentary that chronicles the history and truth about the Killing Fields and the Khmer Rouge.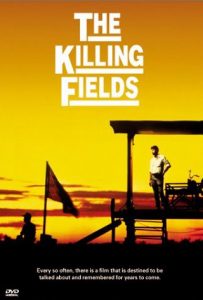 The Killing Fields
Subject Matter: Drama set in the Killing Fields during 1970s Cambodia.
Summary: The Killing Fields recounts the true story of New York Times journalist Sidney Schanberg and Cambodian journalist and translator Dith Pran, who are trapped in Cambodia during tyrant Pol Pot's bloody "Year Zero" – a 'cleansing' campaign which claimed the lives of two million 'undesirable' civilians.
Why Watch It? Winner of three Academy Awards, this powerful and moving film weaves together stories of friendship, sorrow, tragedy and hope. It gives viewers a glimpse into Cambodia in the 1970s as the Khmer Rouge overthrows the ruling Lon Nol government and begins a revolution that devastates Cambodian society.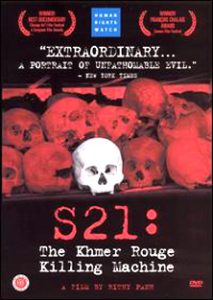 S21: The Khmer Rouge Death Machine
Subject Matter: Torture, communist ideology and the psychological affects of the revolution and genocide under the Khmer Rouge regime.
Summary: A documentary on the S-21 genocide prison in Phnom Penh, which killed and tortured thousands of innocent Cambodians. Two former inmates are in search of one answer: why? Painter Vann Nath confronts his former captors, and listens as they respond with excuses, chilling stoicism or apparent remorse as they recount the atrocities they committed at ages as young as 12 years old.
Why Watch It? S21 provides a glimpse into the minds of captors responsible for many deaths during the Khmer Rouge regime, sharing their perspective as they discuss questions with victims who suffered at their hands. As grievous and troubling as the subject matter may be, it sheds light on to how the Khmer Rouge ran this notorious prison, proselytizing many and meticulously documenting the 'crimes' of their prisoners to justify their execution.